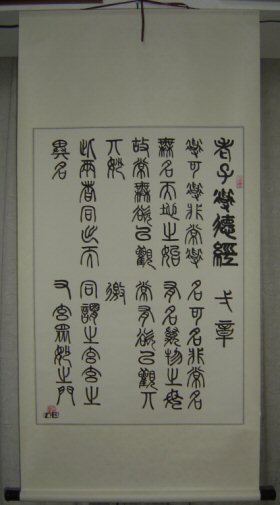 Tao Te Ching Chapter 1 (Seal Script)- Serial #1

Ken Brashier
Portland, Oregon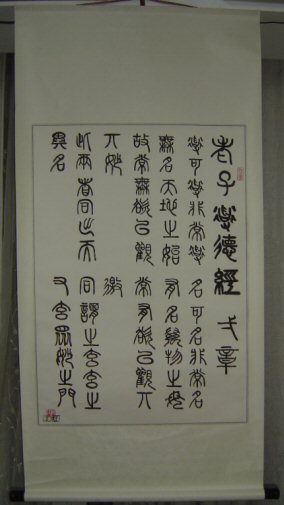 Tao Te Ching Chapter 1 (Seal Script)- Serial #2

East Gate Health Associates, Inc.
Greensboro, North Carolina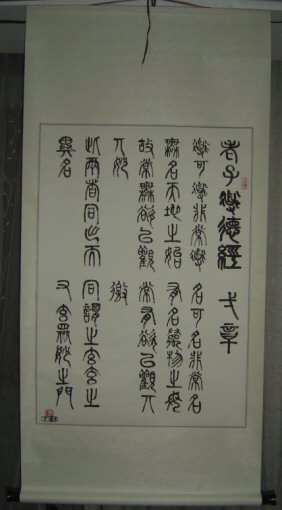 Tao Te Ching Chapter 1 (Seal Script) - Serial #3

Erik Galindo
Woodland, California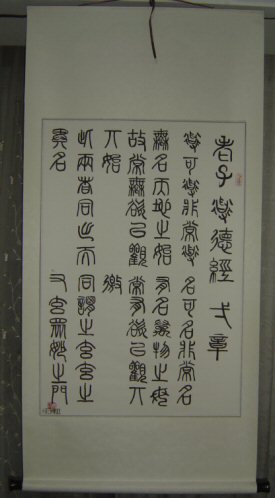 Tao Te Ching Chapter 1 (Seal Script)- Serial #4

Michael Portera
Belleville, New Jersey



#7: Gary Crounse, San Francisco, California
#8: Mark Madayag, Milpitas, California
#9: Richard Rankin, Madison, Wisconsin
#10: Kristie Hudspeth, Austin, Texas
#11: R. Smid, Dedham, Massachusetts




First Chapter of Tao (Seal Script) Scroll

Sold Out

The scrolls you see on this page were painted (calligraphy) by a master painter in China.

Each one is serialized with a number and actually shipped from China via SAL (Surface Air Lifted) which takes approximately 4-5 weeks to deliver. The painted portion of each scroll is about 2 feet wide and 3 feet tall. The height increases 2 feet when the scroll portion is included.

Feel free to purchase one directly by clicking on the "Buy Now" button.